CLDL Central London Darts League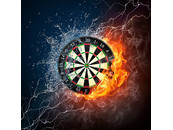 CLDL Central London Darts League
CLDL Central London Darts League - Founded in 1958
News Report
Division Two is Number One in Threes Knockout
15/12/14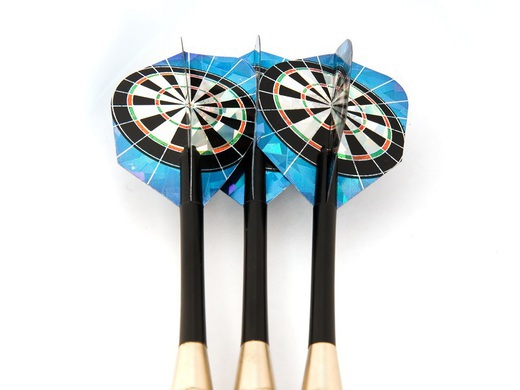 Last week the three?s knockout competition was held at the Spots & Stripes Club in Southwark. Thanks to everyone who turned out for what was a very open and balanced contest. We had nine of the 15 league teams represented making for a good mix. Jason ?Dizzee? Roskell pleased many by drawing the top two teams out against each other in the first round and from there it was Div 2 teams who looked inspired:
Preliminary Round
BIS 3 ? 0 HOPUnite 1 ? 3 Double Trouble
Comfortable wins for the underdogs set the tone, HOP couldn?t live with the scoring of Neil Clarke and the finishing of Phil Cordingley. A Donless Unite couldn?t cover being a man short and were brushed aside by DT.
Quarter Finals
Slaters A 1 ? 3 BISWBC 1 ? 3 DTOCH 3 ? 0 Slaters BTMO 3 ? 1 Misfits
Harry McKillop started things well for Slaters A with a bull finish but Phil Cordingley made it 1-1 with a tricky D3 and BIS didn?t look back in progressing to the semis. Dizzee Roskell checked out 98 neatly to give the two man WBC team a leg but DT followed BIS in claiming their second Div 1 scalp of the night to progress. Another upset followed on board 3 where OCH comprehensively turned over Slaters B 3-0. In the final QF between the top two ranked teams Steve Chambers 180 couldn?t prevent Misfits from crashing out 3-1.
Semi Finals
BIS 3 ? 0 DTOCH 0 ? 3 TMO
BIS only dropped one leg on their way to the final, overcoming fellow Div 2 team Double Trouble in the SF including a match clinching 98 checkout from Phil Cordingley. In the other SF the Mighty Oooosh ensured Div 1 teams weren?t completely embarrassed by accounting for Old China Hands, also 3-0.
So the Final in May will be between The Mighty Ooosh team of Russel Speed, Bob Sheridan and Will Driscoll and the BIS team of Phil Cordingley, Neil Clarke, Steve Joslin and Cliff Patterson. Congratulations to TMO and BIS.
Follow the site to get the latest news and results straight to your email