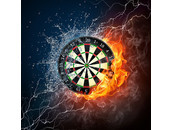 CLDL Central London Darts League
CLDL Central London Darts League - Founded in 1958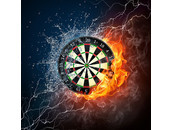 The Central London Darts League - Since 1958
London darts league played on Thursday nights with a 60 year tradition of friendly proper pub darts.
Winter league are teams of 6 and Summer teams of 4, playing a 14 leg format.
Competitions are run throughout the season, culminating in a Final / Presentations night at the end of the season.
The CLDL prides itself on being a friendly, mixed league.
If you can put together a team (6 for W or 4 for S) of any standard of play, for weekly Thursday night darts then the CLDL hope you'll consider joining us.
Social, News & Weather
London
Partly cloudy

9°C
Wind
Humidity
14 MPH SW
81%
Never miss an update
Follow the site to get the latest news and results straight to your email